7 Reasons to Catch Some Waves This Summer
7 Reasons to Catch Some Waves This Summer
The Algarve coast is renowned for it's great surfing spots, and whether you're a complete beginner, or super confident on the water, there's no better way to discover some really unspoilt parts of the region.
We've teamed up with Odeceixe Surf School, and brought you 7 reasons why you should grab a board and head down to the beach to catch some waves.
1. You'll get a full body work out without even realising it
Ok… you might realise it the next day, but it's too late by then and you had such a great time that it was worth it anyway! If you're not feeling the post workout burn after just one day surfing, you can also book in for 3 days of lessons, or 5 days if you're feeling really brave!
Prices vary depending on the season, but to give you an idea, one days surfing in low season is just 55 euros (and the same is still only 60 euros Jul – Sept). The fully-qualified and friendly surf coaches will also make sure you hit the right balance between challenging and fun.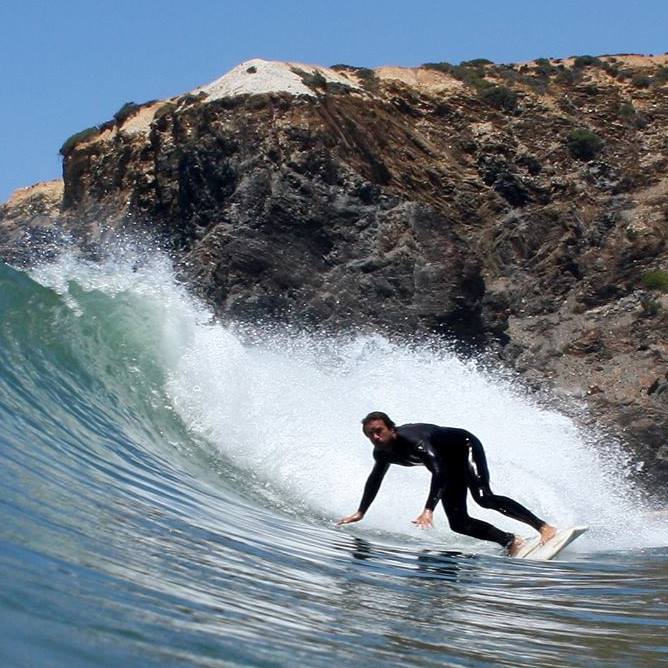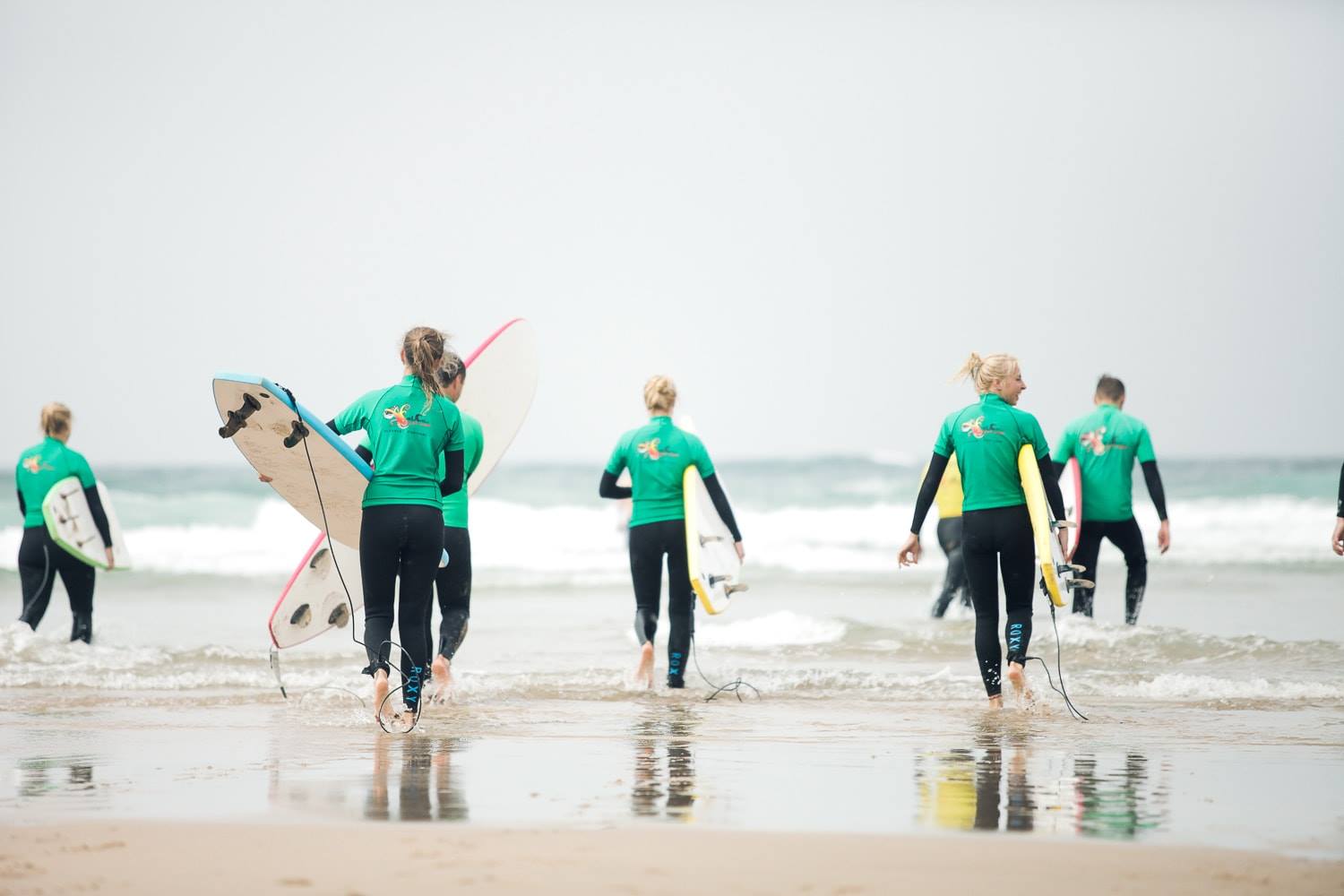 The sea can be a daunting place to even the most confident among us, and it definitely deserves to be treated with respect. Getting good at surfing isn't easy, but whether you're aiming to stand up on your board for the first time, or wanting to master a new move, the confidence boost you get from achieving these goals makes it worth all the salt, sweat, and tears!
You'll also get a spot introduction at the start of your lesson, where you'll learn about dangers, rips, and currents – which will help you feel more confident and ready to get out on the waves.
3. It's a great reason to travel
… and to come back to the Algarve! There's a whole world of surfing out there, but Portugal's coastline offers some truly spectacular spots. It's important to keep in mind that the surfing conditions are ever changing with the wind, swell, and tide.
The team at Odeceixe Surf School know the area like the back of their hand, and their constant monitoring of local conditions mean that they will find the best beach on the day for your level of experience.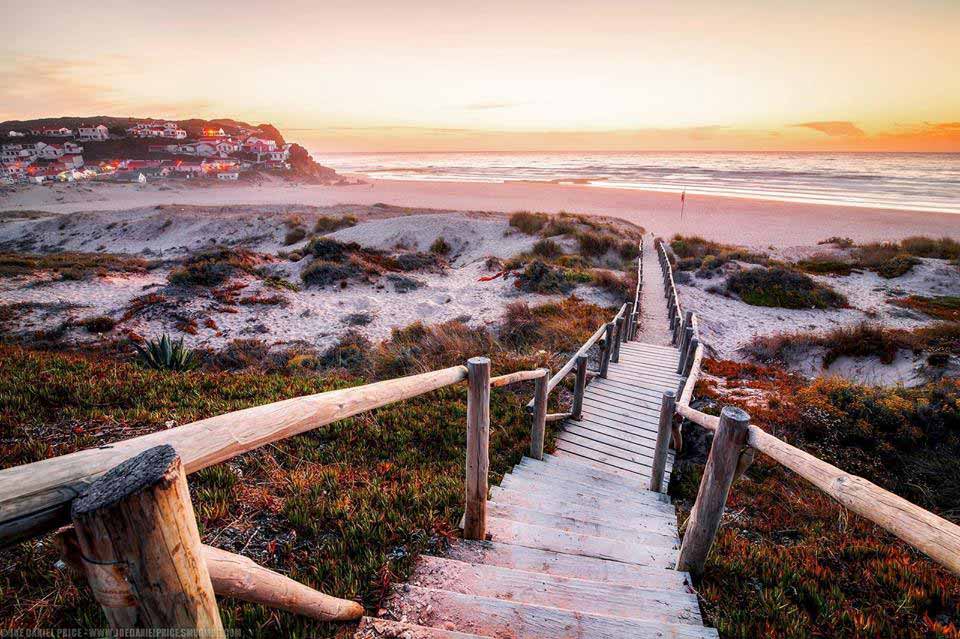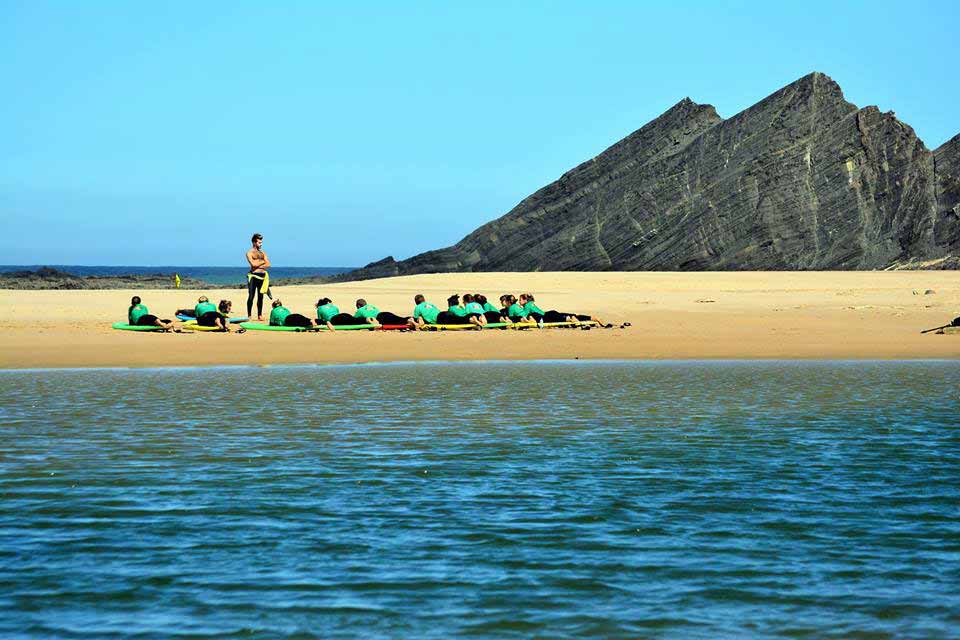 4. Get up close and personal with nature
Perhaps sand in your pants and a mouth full of salt water is a bit too personal, but it's all part of the experience! Being out on the water not only teaches us respect for our vast oceans, but also shows us that now more than ever, we need to take care of them.
One of the great benefits to surfing is putting things into perspective, both in our personal lives and the wellbeing of our world. Surfers have a great deal of respect for the ocean and the rest of the planet, because they rely on the tides and see the effects of pollution first-hand. David Rosa founded Odeceixe Surf School back in 2008, and is always mindful of taking good care of the area – "We love this beautiful stretch of coastline we call home!".
5. You'll get a great tan without even trying
When we say great tan, we mean your face will be super brown and what's under your wetsuit will have some catching up to do! There's a reason why seasoned surfers layer on the sun block.
With over 300 days of sunshine, make sure you do like the locals, and pack for your day at the beach wisely. Lessons include between 3 and 4 hours in the water, so choose something waterproof that will stand up to the test.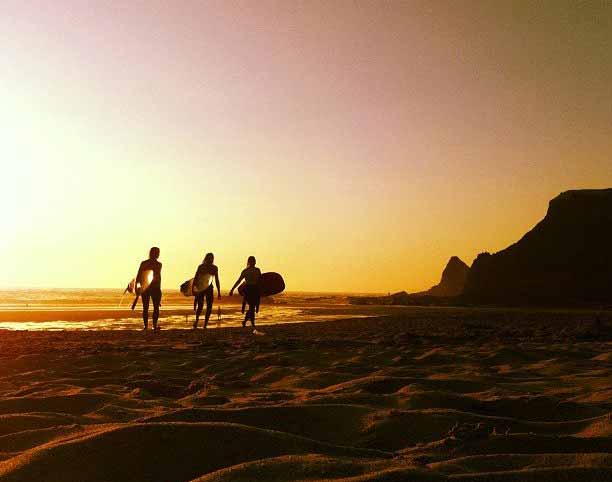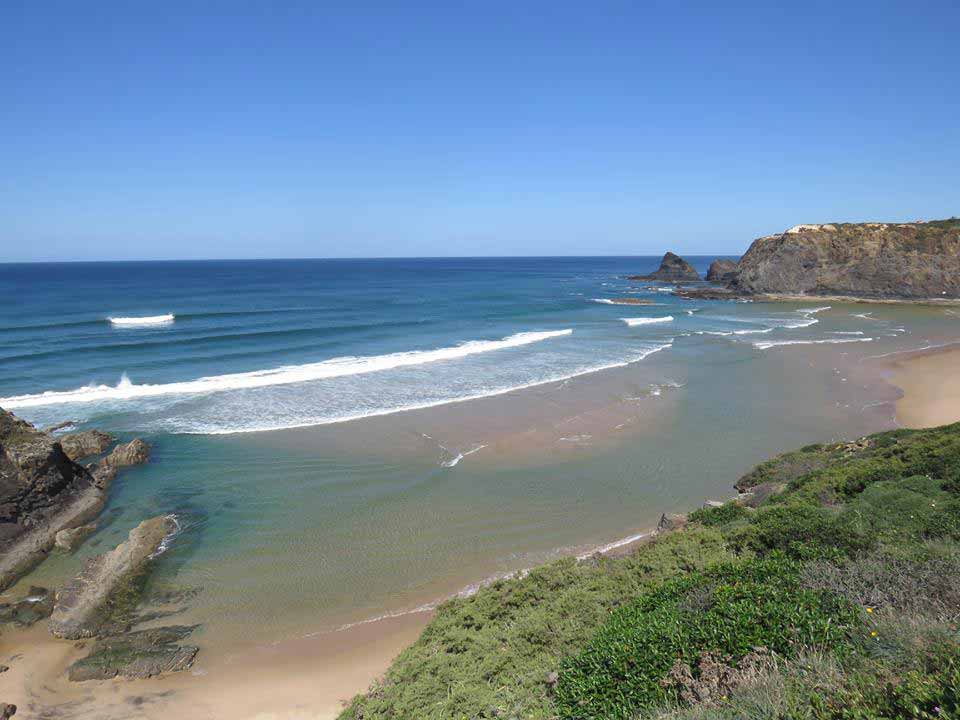 6. Surfing is a great getaway
Whether you need to get away from the stresses of day to day life, or just need an excuse to hop on a plane and try somewhere new – surfing is a great escape. When you head out to the waves on your board, you leave all that excess baggage on shore, both physically and mentally. Learning to surf requires 100% of your focus if you want to succeed, and we promise it's worth it.
"We love surfing, we love teaching people to surf and helping them take their surfing to the next level" explains David.
7. We've saved the best one for last – Have fun!
This might seem like stating the obvious, but having fun is one of the most important parts of learning how to surf. You can let us know at the end how stoked you are you made the trip!
"I did 6 days of lessons with this company and I couldn't recommend it more highly. The instructors Roger and Salva are very friendly and funny. I wasn't the best surfer by the end of the week, but I had certainly improved a lot over the course of the week. They were always very patient and gave insightful advice about what I was doing incorrectly and how I could get better. Additionally, Ricardo who collected us and dropped us off to/from our hostel every day knew everything about the loca area and was always up for having a good chat with us about Portugal and just about anything else we wanted to talk about, he really helped make the whole experience something special. If I I am going back to the Algarve I will 100% book another week with these guys again." Maps137138 – Trip Advisor.