How to Make Piri Piri Sauce
Move over Nando's, this one is best made the local way!
How to Make Piri Piri Sauce
Move over Nando's, this one is best made the local way!
With the dark evenings drawing in and cooler weather upon us in the Algarve, this will certainly heat things up in the kitchen and bring back some summer nostalgia, whether you're home or away.
Where is Piri Piri spice from?
If you want to make the original piri piri sauce like the locals, then it's important to start from the beginning. The chillies that are used in this traditional recipe are of African origin, the clue being in the name. In Suahili, the name 'piri piri' translates literally to 'chilli pepper', however since the product was imported to Europe, the characteristics and flavours have been refined to create the world famous statement sauce we have today.
We picked up the piri piri for our recipe from the Lagos Market, but it can be bought in most supermarkets either fresh or dried, and can also be found in powder form.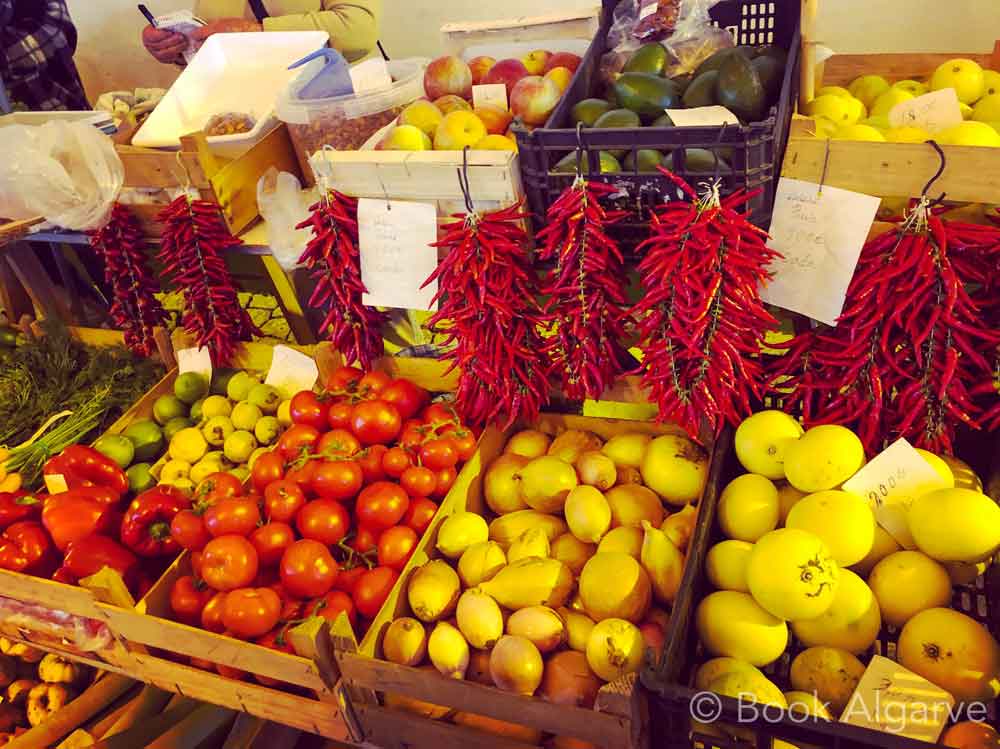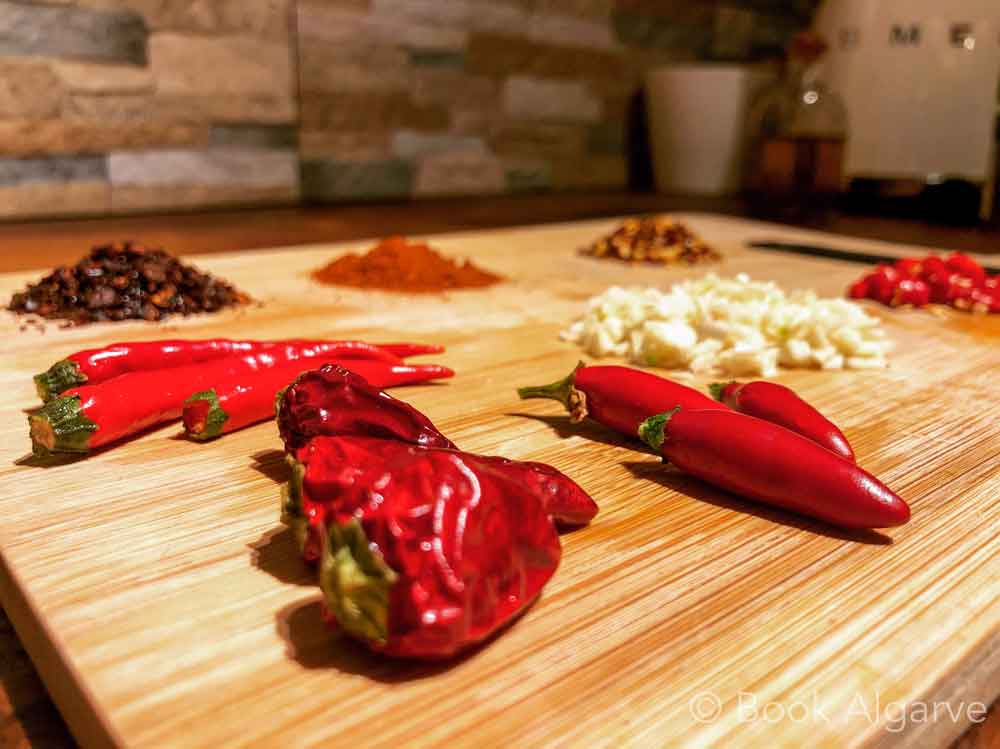 What ingredients will you need?
Although the basis of the recipe remains the same all over Portugal, the ratios of ingredients and added extras are certainly open to interpretation, depending on individual taste (and if you can take the heat!). We'll start with the basics and then move on to the optional extras and substitutes.
Olive oil

Bay leaves

Piri Piri chilli

Lemon juice

Garlic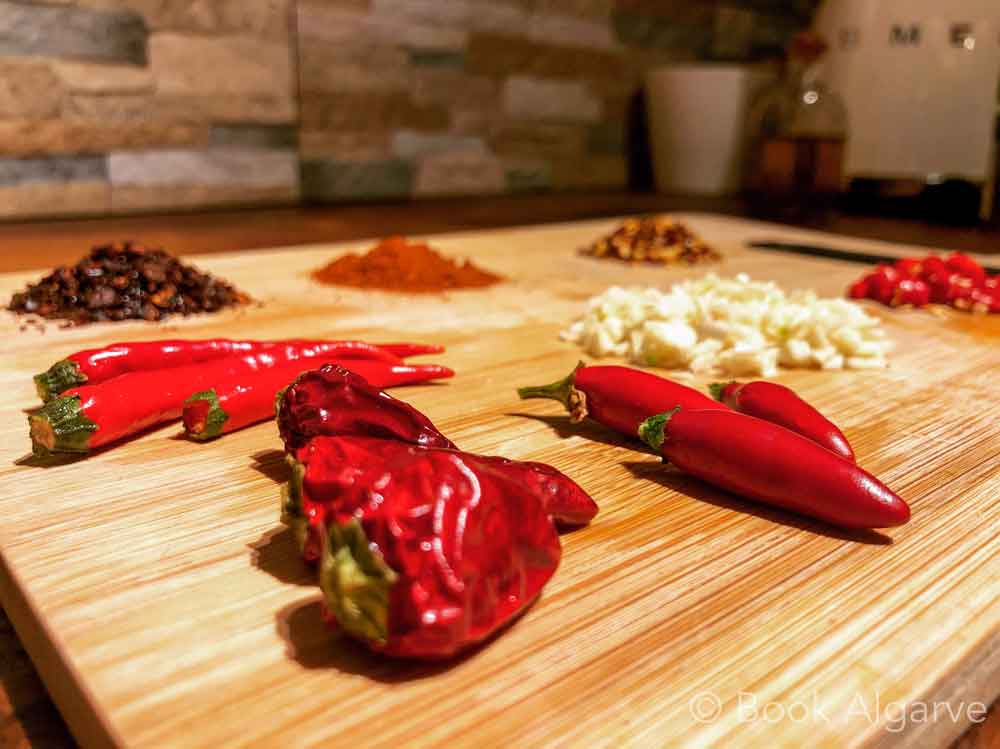 How to make Piri Piri sauce?
Start by chopping the chillis and bay leaves.

Crush the garlic, and put into a small bottle or jar with the chillis and bay leaves.

Add a squeeze of lemon juice and fill the jar or bottle with olive oil.
Once the ingredients are combined, seal the container and store in a cool dry place for at least a month before consuming.
Olive oil can be swapped for cooking oil if you would like your piri piri sauce to have a longer shelf life. Whiskey can also be added for taste, and will help with preservation. The strength of the sauce will be determined by how many chillis you use, and whether you include their seeds.